COMFORTABLY LIT™ - Red & NIR (Near Infrared) Light Therapy Bulb & Holder
Regular price
Sale price
$48.00 USD
Unit price
per
Sale
Sold out
 ⭐⭐⭐⭐⭐"My foot and toe have hurt on and off from an old injury. When it starts bothering me,  I put my foot up and use COMFORTABLY LIT - INFRARED LIGHT on the pain. The pain will subside - for sure by the morning. This has been an amazing companion to my Comfortably Numb®" - T. GREEN

COMFORTABLY-LIT™

 
red light therapy lamp has both 660nm (Red) and 850nm (Near infrared) NIR) for powerful and effective red light therapy at home. 
LED Red Light Therapy Lamp: 660nm red and 850nm near infrared combo light, making it the best wavelength for light therapy. Infrared light is invisible to the naked eye so when using this bulb only half of the chips will appear illuminated.

Infrared Light Therapy bulb fits into any US standard light socket for convenient use. 

DRUG-FREE & Non-Invasive Pain Relief: Designed to deliver infrared heat to the body. The infrared heat encourages muscles and damaged tissue to heal.
660nm red light therapy works by increasing energy production, reducing inflammation and speeding healing, while it's also useful for a variety of skin issues and non-toxic.
850nm infrared light therapy is warming and penetrates deeper into living tissue making it useful for pain.
Bulb Dimensions - 4.7x4.7x4.7 inches (PAR 38 Bulb)

Bulb Weight - 1.2 lbs 

Beam angle - 60 degree

Accepts worldwide voltages AC 100-240V
Directions for Use

Plug bulb into any US light socket. Can use shop light or lamp. Place light 2-12 inches from skin. Use therapy for 10-30 minutes. May be used 1-2 x day until pain subsides. Maintenance: Continue as desired. Keep away from fabric, heat & flame. For adult use only. Keep away from children. This product does not intend to treat or cure any disease.
Disclaimer

All recommendations are believed to be effective, but since actual use of these products is beyond our control and can vary from individual to individual, no guarantee as to the effects of their use can be given nor liability taken. Products are for external use only and are NOT for oral consumption. All products are intended for adult use and must be kept out of reach of children and pets. Please do not use any herbal products if pregnant, nursing, have epilepsy or have underlying conditions restricting you from using natural products. Please seek medical advice before using if any of the previously stated conditions apply to you. These products have not been evaluated by the Food & Drug Administration and does not intend to diagnose, treat, cure or prevent any disease, any medical condition, or substitute care by a medical practitioner. 
Share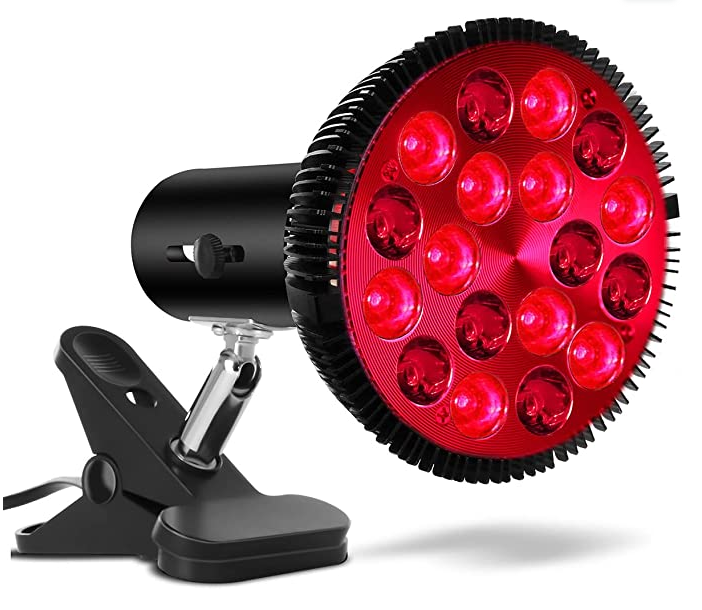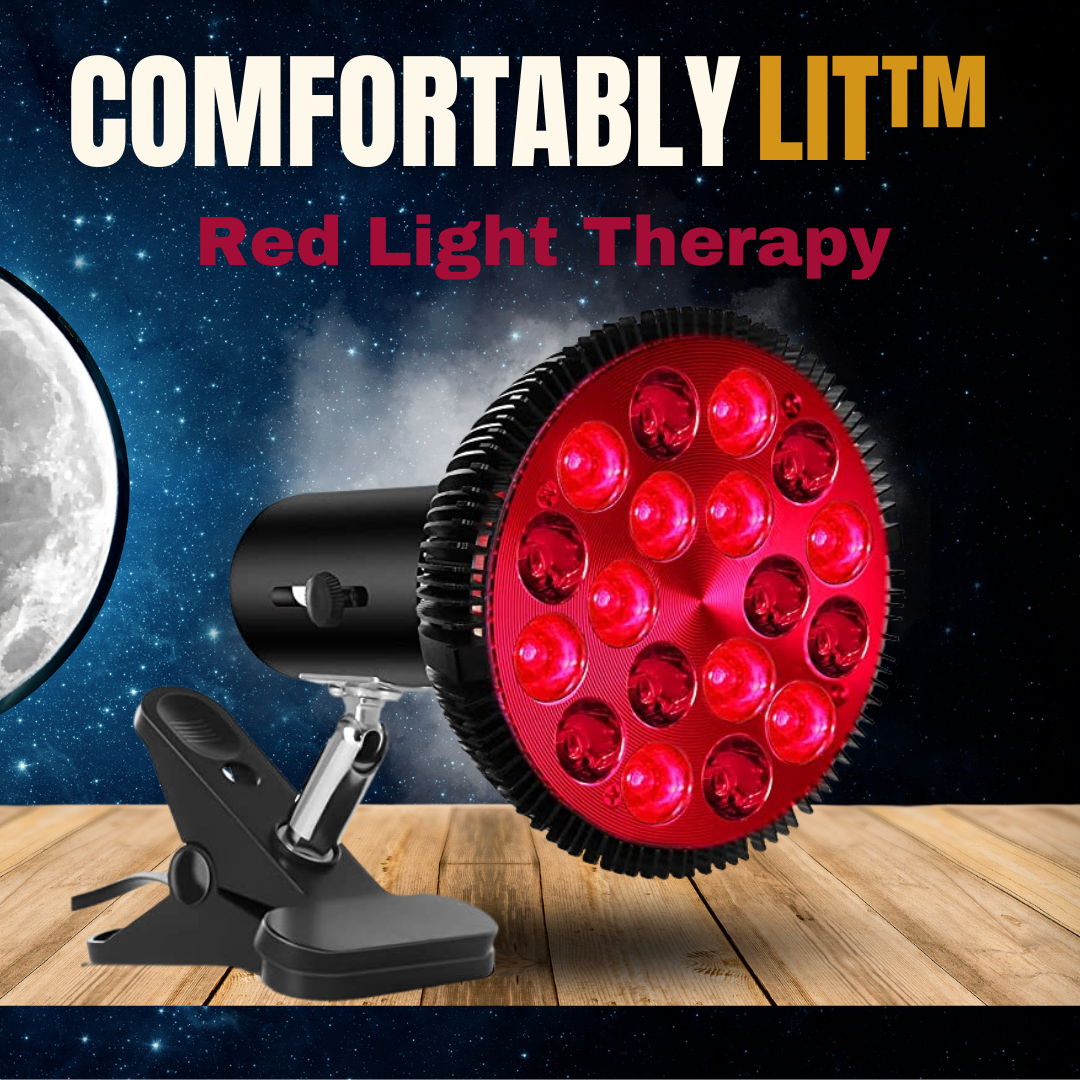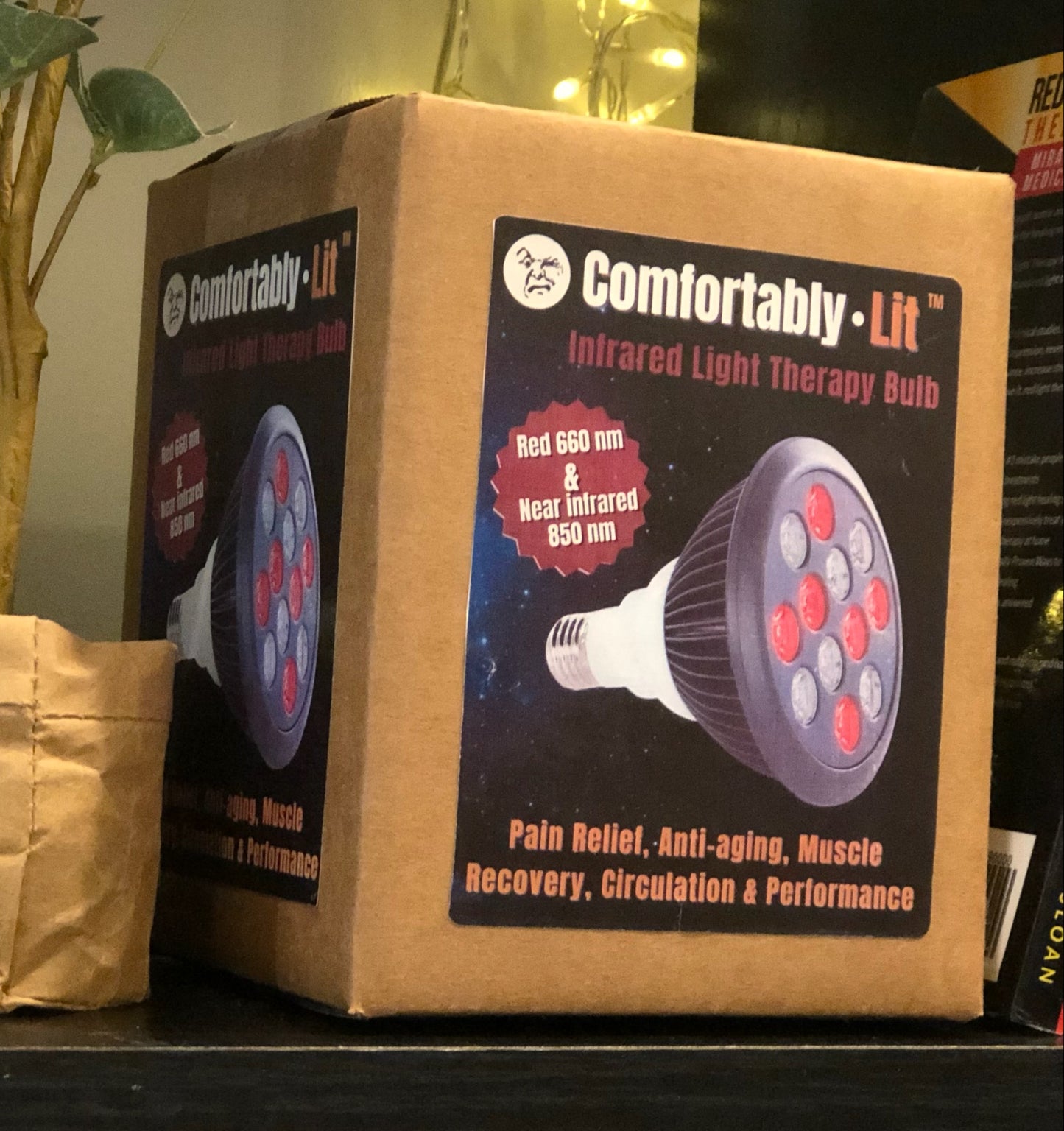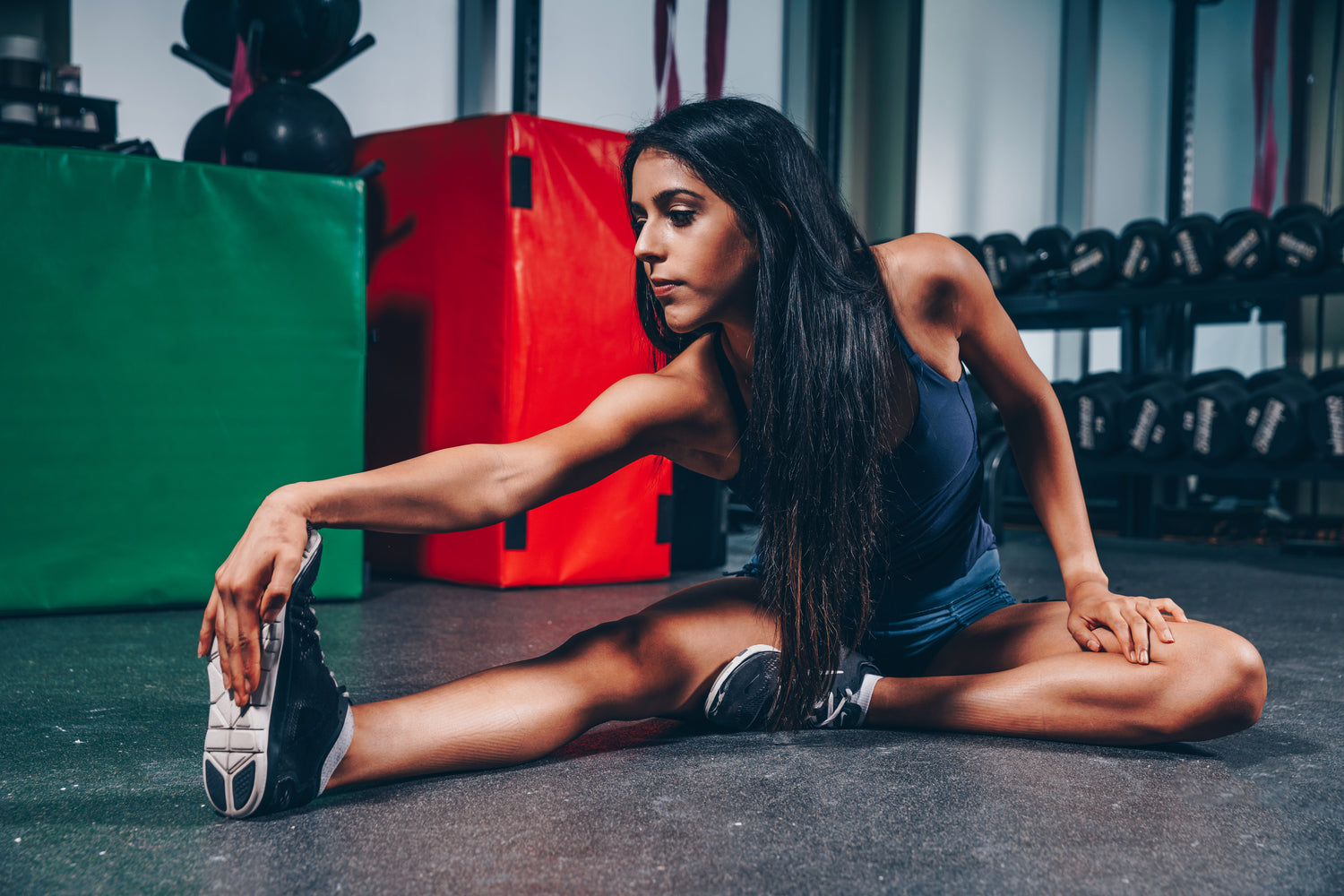 You've heard about Red Light Therapy...
Pain relief without medicine or surgery might sound too good to be true, but red light therapy offers exactly that.
Red light therapy uses photobiomodulation, which is a low-level laser therapy that delivers red and near-infrared light to areas of your body. In doing this, it helps regenerate (or grow back) cells, restore cell function and trigger blood flow. In turn, this helps to heal and relieve pain.
For Every Body.
From major league baseball teams to elite athletes, red light therapy has become commonplace in healing for athletes. However, it has benefits far beyond the court, pool and track.
Its major benefits include improving joint mobility and easing muscle pain. More specifically, red light therapy helps with:
Arthritis pain
Joint pain
Muscle pain, including healing muscle injuries and reducing soreness after exercise
Tendon pain, such as from Achilles tendonitis
Got my walking pace back.

⭐️⭐️⭐️⭐️⭐️ "My knee and thigh were constantly sore. I started using the lamp at night while watching TV, and although it didn't take the pain away immeditely I could tell the next day that the circulation had improved. It continues to help my pain as I use it more."

- T. Swanson

My complexion is much better.

⭐️⭐️⭐️⭐️⭐️"I use Comfortably Lit™ as red light therapy for my face, and have seen an improvement in firmness and overall clarity. Love this lamp. "

- M. Berune